Fastfrate Group recognized as Inbound Logistics Top 100 Trucker
22 September 2022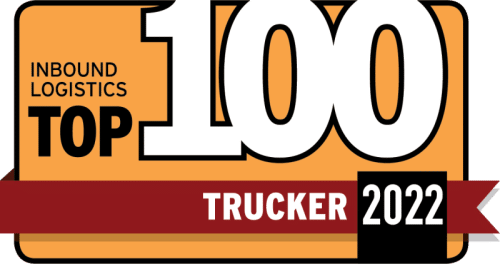 We are proud to announce that Fastfrate Group, a Canadian leader in providing transportation and logistics services have been selected as a 2022 Inbound Logistics Top 100 Trucker. The selection recognized Fastfrate Group for consistently providing premium service, reliability, scalability – the watchwords of supply chain professionals who need to provide service to their customers during these challenging times.
We are truly honoured to be included in an elite group of carriers during today's challenging and volatile business climate. Inbound Logistics' Top 100 Trucker list serves as a qualitative assessment of service providers they feel are best equipped to meet and surpass their audience's evolving needs. Inbound Logistics editors selected this year's class of Top 100 from a pool of more than 200 companies. The service providers selected are companies that, in the opinion of IL editors, meet the increasingly stringent demands of their customers and emerge as industry leaders.
Fastfrate Group is comprised of 7 companies and 40 locations operating across Canada and the United States, we provide end-to-end supply chain solutions that are an essential part of keeping our customers' businesses running. We will continue to provide industry-leading diverse suite of services which includes LTL, TL, intermodal, drayage, logistics, cross border trucking, warehousing, distribution services, home delivery, e-commerce, and more. With a 56-year legacy in Canada, we are driven to be the country's most trusted and leading transportation company.
To learn more, please visit: https://bit.ly/3RVbZh7
Back to News