Thank you Murray Stewart for 50 Years of Service!
19 December 2022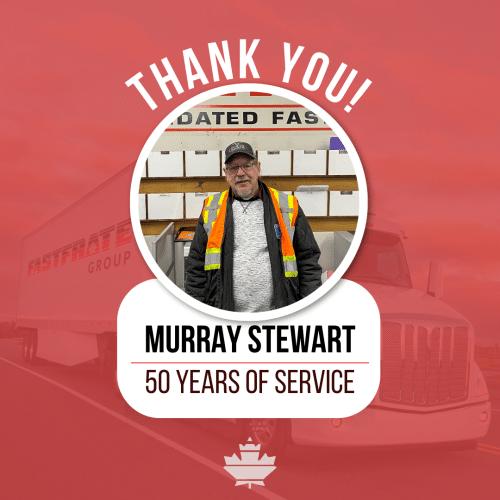 Long time Fastfrate dockworker, Murray Stewart is celebrating 50 years of service!
Murray began his career with Fastfrate in 1972 at our Toronto terminal as a part-time dockworker learning the ins and outs of the company and eventually moved into a permanent full-time position. Murray describes Fastfrate as one big family where he is able to spend his time with some great and amazing people. Others around him have described Murray as a motivated hard worker who likes to have fun and is an overall great person. He is always there to support Fastfrate and his team when needed. His devotion to his work is admirable.
Murray, thank you for all you do!
Back to News