Fastfrate Group Proudly Announces the Second of 3 Branches Being Renamed in Honour of Long-Standing Employees!
19 November 2020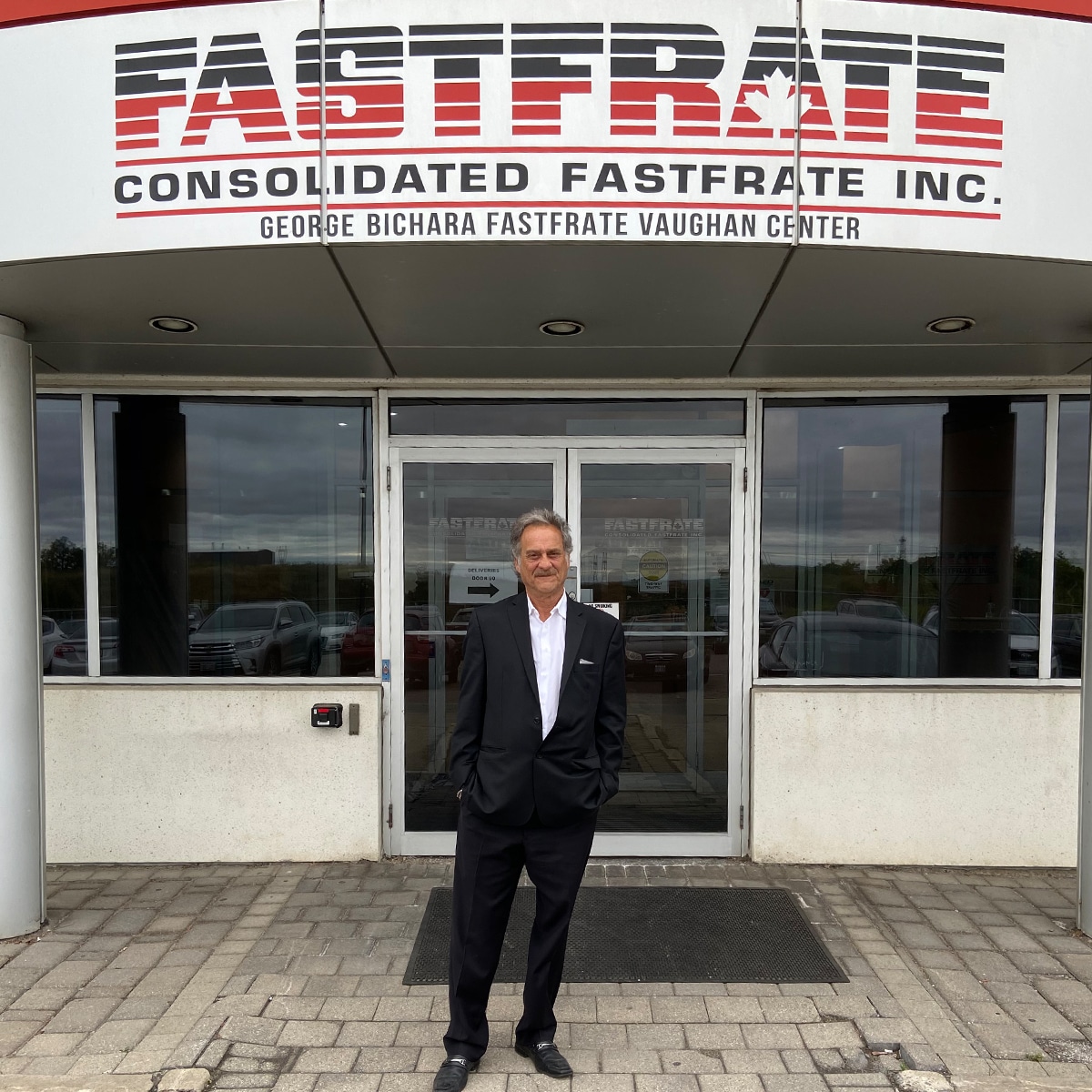 It is with great pleasure, that our facility in Vaughan, Ontario will be renamed the GEORGE BICHARA FASTFRATE VAUGHAN CENTER.
While working for me in the early years before Fastfrate, I watched George first-handedly turn around a small trucking company that we owned, states Executive Chairman, Ron Tepper. I knew his work ethic. If he could turn that company around, Fastfrate would be easy for him. George was the other person, besides Bill Lasalle, who I absolutely wanted to join me at Fastfrate. George ended up joining us in July of 1994 and over the course of the last 26 years, has filled almost every operational position.
When we had issues in Calgary (before Richard's time), George went to manage the branch for us and stayed there for 2 years to get it under control. When we faced challenges in Vancouver (before Tony's time), it was George we sent to help us out. That story repeats itself in Winnipeg, Montreal and concludes in Toronto. Our Toronto branch, which is our largest, is comprised of a very diverse culture. We have more than 20 nationalities working in the branch. George helped build a terrific culture that is fair, equitable, honest and very productive. It has stayed extremely productive for several years now because Georges' leadership has them firing on all cylinders! This stuff does not just happen. It takes years of knowledge and experience, it takes an ability to compromise, it takes seeing the greater picture and planning for the future. Morale at our Toronto branch is very strong from top to bottom and the business continues to grow. Our customers view us as a company they can count on. We are always available for calls, for customer service and we deliver on what we promise.
This again is the culture that George has nurtured and grown. For a culture like this to root and take hold, it needs leadership that does not allow anything or anyone to interrupt that. That is how a company becomes successful. For these reasons, we shall be naming our Toronto facility the GEORGE BICHARA FASTFRATE VAUGHAN CENTER. We look forward to watching this branch thrive with George as it's leader!
Back to News