Consolidated Fastfrate Inc. is once again a 100% Canadian Owned and Operated Company
10 October 2017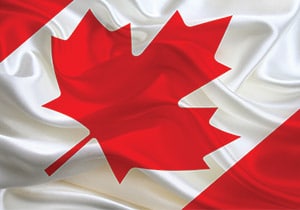 Ron Tepper, Founder and CEO of Tepper Holdings Inc. (THI) and Chairman and CEO of Consolidated Fastfrate Inc. announced today that THI has acquired the outstanding Fastfrate shares held by the New York based private equity firm, Fenway Partners.
Included in the shares acquired are companies Canada Drayage Inc. (CDI), Fastfrate Integrated Logistics and Consolidated Fastfrate. According to Mr. Tepper, "We have come full circle. We sold 75% of the company to Fenway in December 7 and have now bought back those shares in two installments in March 2013 and September 2017." Tepper adds, "I am very proud it is back in Canadian hands. I am grateful to the 1,500 people employed by Fastfrate and the extreme hard work, through some very trying times to make this purchase possible."
CDI is the only national drayage company in Canada and serves all ports from Vancouver to Halifax. It employs a total of 400 drayage drivers and is currently experiencing fast paced growth at approximately 100 drivers per year.
Fastfrate Integrated Logistics is a 3rd party logistic operation, with offices in Montreal, Toronto, Calgary and Vancouver and has expanded coverage and capacity through an extensive highway and intermodal partner carrier network.
Consolidated Fastfrate is one of Canada's largest LTL carriers, located adjacent to CP Rail yards in every city from Montreal to Vancouver and is the largest repositioner of steamship containers on CP Rail's line. Fastfrate also has expedited trucking services to and from all cities in Canada and currently handles in excess of 1 billion lbs of LTL freight per year.
Back to News