Consolidated Fastfrate Group Announces new President/COO and VP for Quebec Region
19 December 2016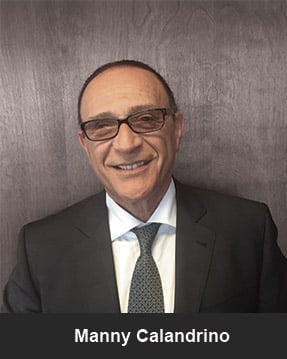 Consolidated Fastfrate (Fastfrate) is pleased to announce the appointment of Manny Calandrino to the position of President and COO for the Fastfrate Group of companies. The group consists of four operating entities including Fastfrate, Fastfrate Integrated Logistics, Canada Drayage Inc. (CDI) and Bruce R Smith.
Reporting directly to Ron Tepper, Executive Chairman and CEO, Mr. Calandrino will have full operating responsibility for the group of companies. According to Ron Tepper, "Manny has been with us for over 30 years and has his finger on the pulse of our organization. He was most recently Executive VP for Eastern Canada and was extremely successful in managing and accelerating growth in the region. I am confident Manny will be well received by our management team and the marketplace. He has a passion for getting things done and done well."
The change in management structure is in direct response to Fastfrate Group's significant growth in their supply chain business, logistics offering and most recently its cross border LTL service across continental USA. The new Cross Border service links the company's Canada-wide infrastructure through a hub and spoke distribution model, in partnership with AAA Cooper and other strategic U.S. carriers.
Fastfrate is also pleased to announce the appointment of Alfonso Triolo to the position of Vice President Quebec region, for the Fastfrate Group of companies. Alfonso has been with the company for 18 years, in several management positions, the latest being General Manager, Quebec. He has tremendous operating experience and knows the Quebec market very well. Alfonso will report directly to Manny Calandrino, President and COO. Both announcements officially take effect on January 1, 2017.
Back to News